ABOUT LSD36.COM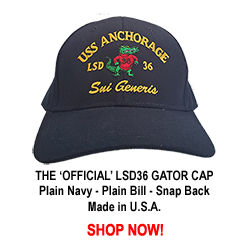 Why was LSD36.COM created?
While planning the 2013 reunion, I came across numerous navy ship association websites and took notice of how their ships were honored. All the websites provided reunion information, ship's history, and maybe a crew list. For some, their ships served as a museum. I started to think more seriously about how USS Anchorage (LSD 36) should be memorialized. Sure, it would be nice if it were moored right next to USS Midway (CV 41) here in San Diego, but instead it sits at 2,560 fathoms at GPS coordinates 22:57.2N, 160:05.6W
After the 2013 reunion, lsd36.com replaced ussanchoragereunion.com to become the primary web source for any information about our ship. If the information was 'legally' available by phone, email, in person research, or online … that information might be found here. You can also use lsd36.org, lsd36.navy, or 2560fathoms.com.
This website is my way of paying tribute to USS Anchorage (LSD 36). Enjoy!
Have questions or comments about LSD36.COM?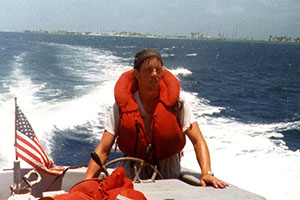 Michael P. McGrath
Deck, Second Division - Assault Boat Coxswain
May 1976 - January 1978


P.O. Box 191013
San Diego, California 92159-1013
(619) 750-6390
Our Privacy Policy can be found here.
Ways to contact the crew ...